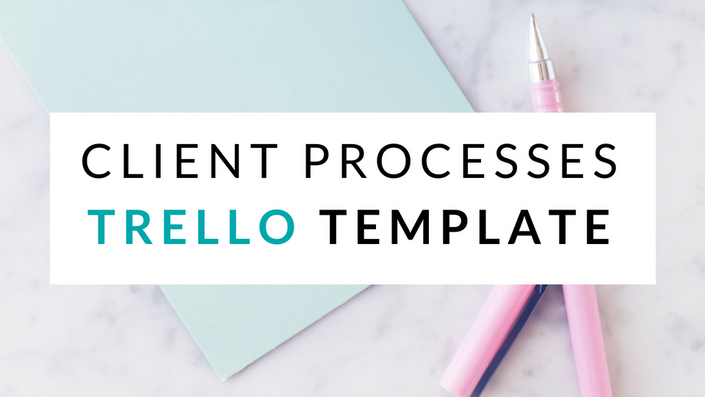 Client Processes Template
A free Trello template to help you organize your client processes.
What do you do when a potential client wants to work with you?
Do you have a plan or process? Or do you just "wing it"?
If you're just "winging it", you need a better way. If you have to recall all the steps to take each time a new client reaches out, you're wasting precious time and energy. Not to mention, stressing yourself out for no reason!
What if you had a system for taking a client from filling out a 'work with me' form on your website to sending a 'thanks for working with me' card and everything in between?
How would that feel?
Exciting? Calming? Amazing?
You betcha!

LET ME INTRODUCE YOU TO THE CLIENT PROCESSES TRELLO TEMPLATE

What's a Trello template?
Trello is a FREE project management tool that enables you to organize and prioritize your to-do's in a fun, visual way.

A Trello Template is a board that has lists and cards to organize your projects.
The Client Processes Template is a done-for-you board that has the four main client processes you need to sign up and work with a new client.

You just make a copy of the template, customize it to fit your needs, and use every time a client is interested in working with you.
THE FOUR CLIENT PROCESSES INCLUDED:

Pre-client – the steps you take to determine whether a prospective client is a good fit or not, and if so, turn them into a new client.
Intake – (also called client onboarding) includes getting paid, signing your contract, and getting organized to start your work.
Service – the steps you take to complete your work.
Post-service – (also called client offboarding) includes the final steps you take to wrap up your time together, like getting feedback, asking for a testimonial, and possibly sending a thank you card or gift.
HERE'S WHAT'S INCLUDED:
A Client Processes Trello template
A video tutorial on how to use the template
Resources to help you with your client processes
Take new clients through your client processes to ensure each one gets the same experience and no steps are missed!
Your Instructor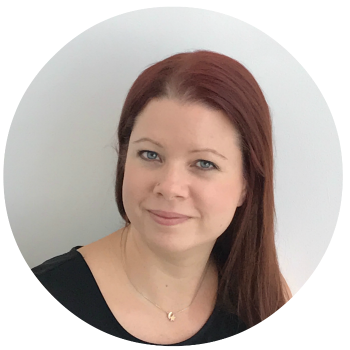 Hello! I'm Billie!

Prior to becoming a VA, I tried several ways of making money, but nothing quite added up to what I'd need to make to actually reach the freedom and flexibility I desired.
In 2014, frustrated and desperate, I reached out to a business coach and offered help in exchange for coaching. She took me up on the offer and I fell in love with VA work!
Becoming a VA changed my life for the better, and today, I'm super passionate about helping people like you fulfill your desire of working from home!
Course Curriculum
Start Here
Available in days
days after you enroll
Client Processes Template
Available in days
days after you enroll
Next Steps
Available in days
days after you enroll
Frequently Asked Questions
How long do I have access to the template?
After enrolling, you have unlimited access to the template for as long as you like - across any and all devices you own.
I see that you mentor virtual assistants. Is this template just for virtual assistants?
Nope! The template can be used by any type of freelancer, whether you're a VA or not.
Is Trello free? Will I need to pay for additional features?
The free version of Trello has tons of fancy features and includes one power-up per board. There is a paid plan, but I don't have it and you probably won't need it either.