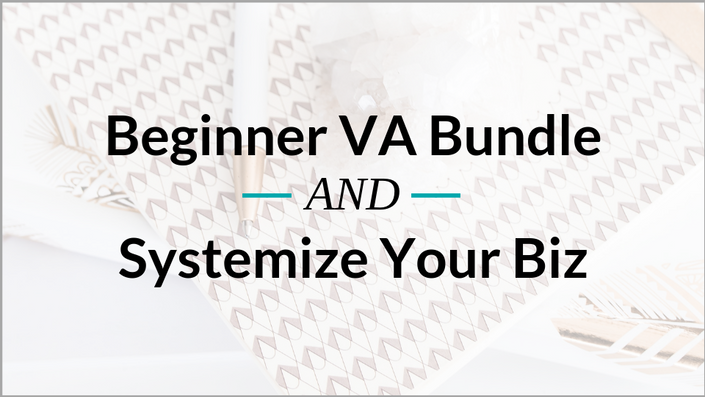 Beginner VA Bundle AND Systemize Your Biz
Learn how to start a virtual assistant business and build your systems.
SORRY! THIS ITEM IS NO LONGER AVAILABLE!
BUT YOU CAN FIND SOMETHING SIMILAR INSIDE THE
INTROVERT VA CLUB!
---
All my ebooks + my course Systemize Your Biz for one low price!

Here's what's included...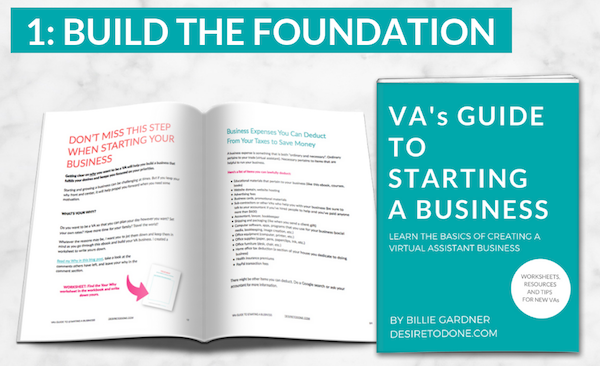 VA's Guide to Starting a Business

(Reg. $25)

(Ebook + Workbook)
Learn — and implement — the important foundational pieces you need to have in place to start your business off on the right foot, right away.
Chapter 1: Get Clear on Your Why (Get clear on your personal goals before starting your own business and working from home)
Chapter 2: Discover Your Niche (Analyze your skills, talents, and interests to find out what you can offer to paying clients)
Chapter 3: Identify Your Ideal Client (Get clear on who you want to work with and who you don't)
Chapter 4: Create Your Service Offerings (Create services that you enjoy and your ideal client needs, plus learn a variety of services you can offer, right out of the box)
Chapter 5: Price Your Services (Learn about pricing models and figure out which is best for you)
Chapter 6: Craft Your Business Name (Go through a list of questions to create the perfect name for your business)
Chapter 7: Choose Your Business Entity (Learn the best way to structure your business and the steps to take to make your biz legit)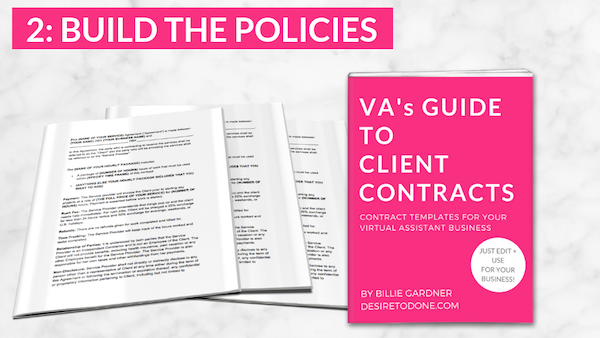 VA's Guide to Client Contracts

(Reg. $45)

(Ebook/Workbook + Templates)
Create the business policies -- and boundaries -- you need to have in place, plus learn how to properly communicate them with your clients via rock solid contracts.
Business Policies Ebook/Workbook
25 page ebook to help you create your business policies
Contract Templates
Contract templates for hourly, service/ project, package, and retainer services
Includes 4 contract templates you can edit, upload to HelloSign, and send to your clients!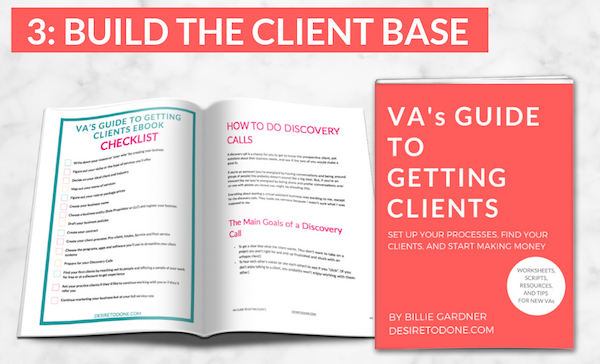 VA's Guide to Getting Clients

(NOT SOLD SEPARATELY - AVAILABE ONLY IN THIS BUNDLE!)

(Ebook + Workbook + Scripts)
A step-by-step training to help you find clients and make money. Learn what to do before, during, and after bringing on your first client…plus over 30 marketing strategies to keep clients coming in!
Chapter 1: Design your client processes (The four main client processes you need to make client onboarding quick and easy, what to include in your proposals, why I don't send welcome packets, and how testimonials will help you get MORE clients)
Chapter 2: Build your client systems (How to create streamlined client systems that make you look profesh, how systems can keep you organized and NOT stressed out, plus a cheat sheet of my all-time favorite apps, tools, and programs!)
Chapter 3: Host high-converting discovery calls (The main goals of a discovery call and how to set it up, a script to use during your calls, tips for calming your nerves, plus how to determine if you and the client are NOT a good fit)
Chapter 4: Find your clients (How to create an elevator pitch and when to use it, plus over 30 marketing strategies to get clients FAST and keep them coming in)
Chapter 5: Managing your clients (Tips for managing multiple clients so that work is a breeze, as well as what to do when you're fully booked – which might happen sooner than you think!)
Chapter 6: Letting clients go (Signs it's time to let them go and how to do it the right away)
Systemize Your Biz
(Reg. $99)

(Online Course)
Skip the countless hours of researching and testing tons of tools to maybe find the right one. I'll show you exactly what you need and how to set it up. Boom.

💰 Easily send invoices to clients and collect yo' money
📅 Schedule calls and meetings with clients without the frustrating back and forth emails
📞 Hold client calls for free, even if you're in different parts of the world
💬 Create 'work with me" forms to simplify your client intake process + feedback forms to grab powerful testimonials (so you can snag more clients!)
🔒 Securely collect + store passwords, credit card info, and other sensitive info for your clients (also makes logging into a million different sites a breeze)
📝 Send contracts for e signatures + protect your assets 🍑
🖥️ Create documents and spreadsheets for your business that you can easily share with anyone you like
✔️ Keep tabs on multiple client to-do's, projects, and processes without breaking a sweat
📁 Share large files with clients instead of clogging up your emails
PLUS these bonuses:
1. Create a Professional-Looking Logo Tutorial: Learn how to create a beautiful logo for your business that you can add to your invoices, website, and other places where you want to look on-point!
2. 'Work with Me" Survey Cheat Sheet: Pick and choose from a range of questions you can ask potential clients and get clear about their needs prior to meeting with them.
3. Feedback Survey Cheat Sheet: Questions you need to ask every client after working with them.
4. Testimonials Toolbox: How to strategically use testimonials to snag more clients.
5. SOP Template: Knock out routine operations by creating a plan you can use again and again. Hello, efficiency!
Regular pricing for all 4 products is usually a combined $169...
BUT buy all 4 products together for only $129 and save 25%!
Start building your virtual assistant business today!

This course is closed for enrollment.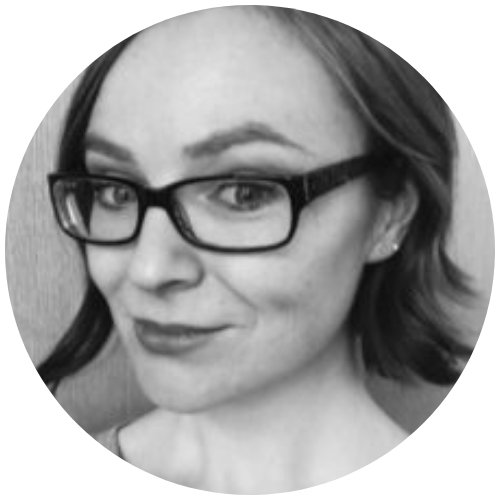 "I was just starting out and overwhelmed with all the ins and outs of business, but with Billie's help, I set up my business and was booked out two months! I love this ebook series because it's like Billie's holding your hand while you create your business. She knows what it's like to be a beginner and makes potentially complicated and scary action steps seem fun and easy!
The Bundle lays it all out in the simplest way possible, and it doesn't gloss over the nitty-gritty parts of starting a business like a lot of other business courses & ebooks do. This series truly covers everything you need to lay the foundation for a successful business, from picking a name to finding your niche to packaging and pricing your services. Billie explains everything in a simple and straightforward manner, making this by far the quickest and easiest way to getting your VA business up and running." - McKella Sawyer, The Cafe Wordsmith
"I purchased the VA's Guide to Starting a Business as a bundle with Billie's new Systemize Your Biz course. The price was so low that I knew it would be worth anything I learned. I finished the entire bundle in a single weekend because I couldn't get enough!
My favorite part of the ebook was the section on pricing my services. Billie guides you step by step through every detail. I loved how she broke things down and included examples. It helped me generate so many ideas for my VA business.
I would tell anyone who is thinking about purchasing the ebook to do it! I have also taken a popular online course for VAs and now feel like it was lacking in details, and it was overpriced! This ebook is packed full of practical information and at a much better price than competitors. The content is absolutely amazing! " - Becky Moffit, Becky in Bold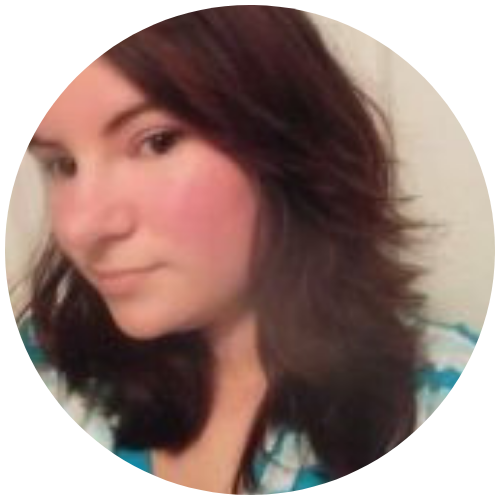 "I purchased VA's Guide to Starting a Business because I wanted to find a way to make money from home. The ebook has been very helpful as I am still in the beginning stages of my business. My favorite part about the ebook are all the tools to help with organization and skills. This ebook is worth the money, you'll learn a lot plus it's easy to understand!" - Kimberly Poteat, The Happy Mommy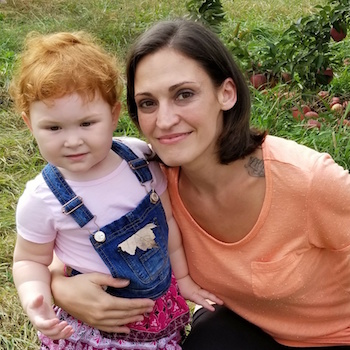 "Creating a proper, professional contract was overwhelming. Billie's templates are perfect, and very affordable! I now feel more confident pitching clients, knowing I have all my bases covered. My favorite part is definitely the ebook! It's so helpful to have everything explained, it covers so much! I'm so thankful I found this! A big load off my mind! I would tell anyone thinking about purchasing this that it's a must-have! You can't go wrong!!" - Jeannie Daigneault, Jeannie's Virtual Desk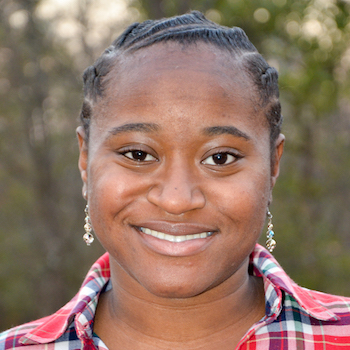 "I just finished reading "VA's Guide to Getting Clients" and filled out the workbook and I LOVED all of it. With the ebook, the way you broke down every aspect of getting clients, from starting a VA business, to setting up processes for new clients, as well as different ways of getting them and how to best handle working with them, was amazing. You made everything manageable and easy to digest and I didn't feel overwhelmed by all the information because of that. Instead, I feel motivated, inspired, and ready to get a steady stream of clients." - Jay Jones, Click and Mortar Virtual Assistant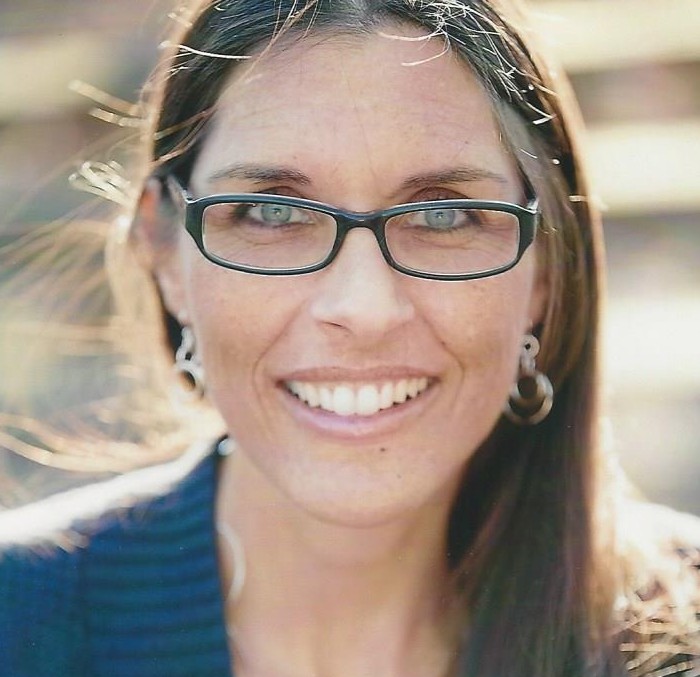 "I purchased Systemize Your Biz because I wanted to learn new ways to make my business better and the price was great!!
I definitely feel more confident and organized about my business systems after going through the course!! Trello is a LIFESAVER!! All the processes are amazing and will help the client process run much smoother.
My favorite part about the course was the way it was laid out step by step. It was so easy to follow!! I devoured the program in a day and a half!!
I would tell anyone thinking about purchasing this course to DO IT!! You won't regret it!" - Keri White, Virtually Fundamental
Work when you want, from where you want, with who you want…
doing what you love
Eliminate the headaches, save time, and start building your VA business and your client base with the same tried-and-tested methods and step-by-step actions I've used -- and coached others through -- today!
This course is closed for enrollment.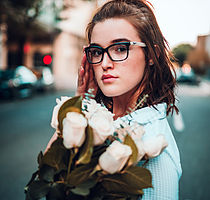 "The Bundle helped out a ton and I'm not even 100% done with it. It's beyond valuable!" - Kayla Kassem, The Boss Babe's Assistant
Your Instructor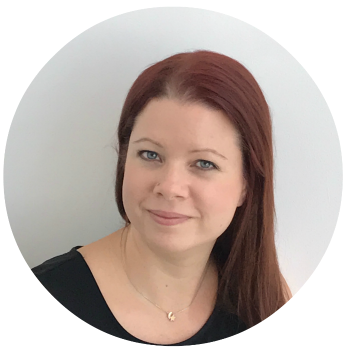 Curious about the girl behind the course?

Hey, I'm Billie! Four years ago, I quit my job three months after starting my own virtual assistant business.
Prior to becoming a VA, I tried several ways of making money, but nothing quite added up to what I'd need to make to actually reach the freedom and flexibility I desired.
In 2014, frustrated and desperate, I reached out to a business coach and offered help in exchange for coaching. She took me up on the offer and I fell in love with VA work!
Becoming a VA changed my life for the better, and today, I'm super passionate about helping people like you fulfill your desire of working from home! That's why I've put everything I know, everything I did, and everything I've tested into this course.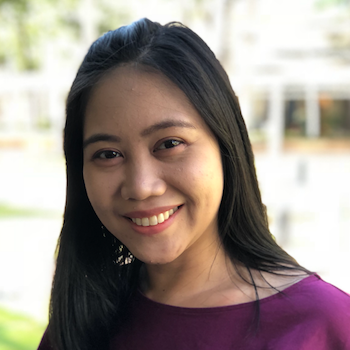 "The ebooks and the information therein are very helpful. I especially liked the pricing and packages section. It helped me tremendously in coming up with mine. The ebooks served as my guide at every stage in setting up my VA business. Thank you for the wonderful and informative ebooks. Worth the $!" - Rebecca Cruz, Rebecca Cruz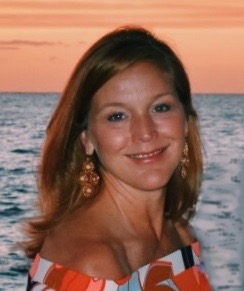 "The VA's Guide to Client Contracts was simple, easy, straightforward language and easy to customize at a great price!" - Rana Hill, The Foodie Edit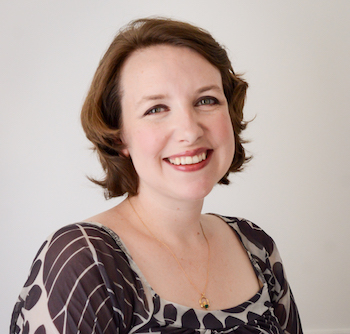 "I'm a new virtual assistant and needed a basic contract for my first major client! The VA's Guide to Client Contracts was great! I booked my client and she signed!
I love how clear and customizable the templates were -- and that there were multiple templates for different types of clients. It also helped me to think about my policies and how I want to handle specific situations.

If you're thinking about purchasing it, go for it! It's affordable and very user-friendly -- and made it very easy and painless for me to get my contract together." - Annie Dash, Dash Virtual Solutions

Still have questions? I've got answers...
Frequently Asked Questions
How soon can I get started?
As soon as you purchase, you'll have instant access to all three ebooks and their corresponding workbooks, scripts, and templates, as well as the Systemize Your Biz course.
Does this cover software needed to be a VA?
Yes! Systemize Your Biz includes my recommendations for software, apps, and tools to run your business and how to use them (and they're all free!).
Do you offer refunds?
Due to the digital nature of this product, there are no refunds. Feel free to reach out to me at https://desiretodone.com/contact-me/ if you have any questions prior to purchasing and I'll be happy to help you decide if this is right for you.
I have a question I don't see answered here…
There's a good chance I have an answer! Get in touch anytime here: https://desiretodone.com/contact-me/
It's time to stop living for the weekend
Take control of your schedule, your income, and your life by building a successful VA business
This course is closed for enrollment.